Full-Service Lawn Maintenance
Some homeowners like the DIY approach to yard work.  As busy as life tends to get, most people don't have the time to keep up with the demands of maintaining a great yard.  Leave the hard work to us.
Full-Service Mow Includes:
Lawn mowing and trimming
Weekly artificial turf cleaning (leaves and debris)
Weeding eating
Edging
Blowing of property
Our dedicated bed & hedge crew provides cleaning of beds, shaping of shrubs & ornamental trees, and pruning of roses.
Shaping of shrubs
Shaping of ornamental trees in landscape beds
Leaf cleanup
Mulch and Seasonal Color
Cleaning of beds
Winter Seasonal Maintenance
Keep your yard looking great year-round with seasonal maintenance services.
Fall and winter leaf cleanup
Pruning of dead seed pods and Crepe Myrte leaves
Trimming back of monkey grass and perennials for Spring regrowth
Mulch and Seasonal Color
Ready to get started?
Here's how it works...
Let us know what you need and what you want to see.
We'll create you a custom lawn maintenance quote and confirm your preferences at signup.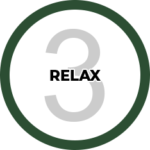 Rest easy knowing your lawn maintenance is our priority!
What our customers are saying...
Please complete the form below and one of our representatives will be in contact with you soon.
We typically respond to inquires the same day they are received.